Have you thought about running Facebook ads but have some fear of them not being very profitable?
Have you been running Facebook ads, and tired of losing money?
Many businesses are just spending their time posting In Facebook groups every day, and on their social media pages hoping someone reaches out to them about their product/service.
You have some businesses that have attempted Facebook advertisement but have just used the boost your post option on their Facebook page which limits all the benefits of you using Facebook advertising to grow your business.
It kind of sucks, right?
Now, what If I told you, with a few tweaks here and there, you could create your 1st successful ad today?
Because you can.
In this blog post, I will give you what you need to know to make Facebook advertising profitable that will dramatically change the way you approach your Facebook Advertising forever, especially If you are just starting.
Are you game? Great! Let's dive right In:
Never Boost Your Post!
Setup an account with the Facebook business manager
      Boosted Post                                                                                                Business Manager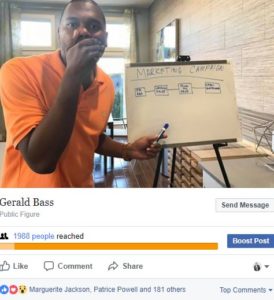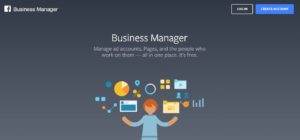 Why You Should Not Boost Your Posts
Facebook optimizes your campaigns depending on which objective you choose.
If you go with Website Clicks objective, Facebook will optimize for link clicks to your website. If it's Website Conversions – Facebook will analyze everyone who converted already and will try to reach similar people first.
But if you boost a post, Facebook will always, always optimize just for more post engagement – more likes, shares, comments and so on.
So even if you decide to boost a link post, Facebook will still optimize for engagement and not link clicks.
Very often you'll see ads receiving a ton of post likes (especially with broad targeting), but just a fraction of those people will click through to your website:
This is just the tip of the iceberg of all the FREE Facebook training we will have for you.
For more Insider Tips and Tricks Like This Join Us On December 5th at 9pmest.>>>http://www.gbasswebinars.com
Spots have been filling very quickly so don't procrastinate! >>>> Sign UP http://www.gbasswebinars.com
To Your Success,