You ever see someone who has a lot of success in their business and wonder how they did it? You believe there is some "secret" to their success? Well, I've mentored with A LOT of successful individuals and I always ask them what they believe was the key to their success while building their business.
They all said the same thing… a strong support system.The way I think of a support system is people who hold you down(or up) no matter what.
.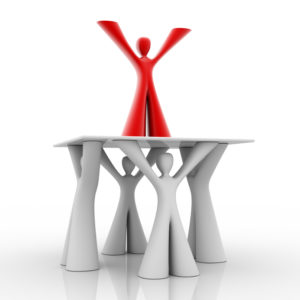 A support system holds you up
Being a business owner for the past 10 years, I know how hard it can be when you are having a bad day in business and no one understands. There are those times when you are so consumed with building your dream and it's the people in your support system that are there to keep you sane.
The beauty about a support system is it can be who YOU want it to be. Who are those people you need to have around you when those times get rough? Who are those people you want to share exciting news with as soon it happens?
Here's another thing… it doesn't have to be people you know personally. What do I mean? You can have a support system in the form of a community. It can be a community of people who have the same interests and goals as you. And it doesn't necessarily have to be a community where you can touch the people, it can be an online community.
I know this because I was a part of an online community and it was one of the best support systems I could ask for. I was a part of a community of business people all wanting to learn how to generate leads for our business(es). It was great because we would get on a webinar once a week and would all be hungry to learn. And if I didn't understand something or was going through a rough week, I always had someone who understood and kept me encouraged. It motivated me to take my business to the next level because I had this support system of complete strangers rooting me on.
Who is your Support System?
I know for a fact that part of the reason my business is where it is because I was a part of that community that ultimately became my support system. Because it made such an impact, I wanted to pay it forward for those who are looking for that support system, those people who understand, those people who can keep them motivated, & someone they can learn from. This inspired me to create my own online community called The Rise of The One Percent.  Below you can see some of the training(s) we have in the community: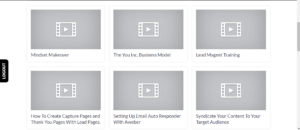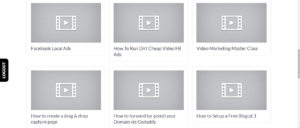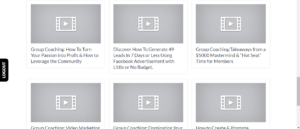 Our mission states, "The One Percent seeks to create a community for entrepreneurs, business owners, and dream chasers alike. We strive to help entrepreneurs take their vision to a reality, to help business owners expand their business and income to the highest degree, and unlock the gifts in those individuals whose dreams haven't been brought yet to the forefront of their mind."
Basically, we want to create a community where you can get the knowledge, networking, and support you need to launch or even grow your business. For example, we have a program in The Rise of The One Percent Community 
 called Business of The Week. We pick a new business every week to promote and share with people in the community and outside the community. This not only helps brand you but also lets you tap into networks that you may not have had access to.  
Our Business of The Week this week is Mr. Customz Print. Mr. Customz prints Custom Apparel for individuals, memorials, organizations, family reunions, sports teams, churches, colleges, sororities, fraternities, special events and more. There is No Setup Cost, No Minimum Order Limits, & No ArtWork Fees. Also, print custom shirts, hoodies, stickers, car tags, banners, and more. If you want more information simply check out his site ==> MrCustomzprint

As you can see, we are all about supporting each other to make sure we all grow together every single day. Because I want to pay it forward, I want to offer this community to you only for $1.00 ($97 value)! All you need to do is go here ==> The Rise of The One Percent Special  I know this community can be the support system that you need because myself and my team put our all into it to make sure you get all you need.
Feel Free to share the community with others, as well as our business of the week program, and this blog post. Also, comment below with any questions you may have, I would love to connect with you.
To Your Success,